Rosvold Farms
Presents
Thistle & Penne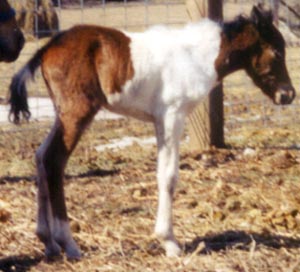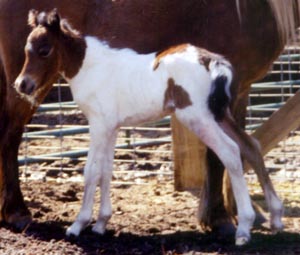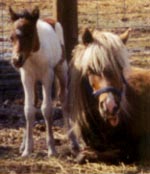 Thistle was born April 12, 2002. Her marking pattern is definitely unique...her right and left sides are very different as you can see. She has a very cute and feminine head and is full of energy!
---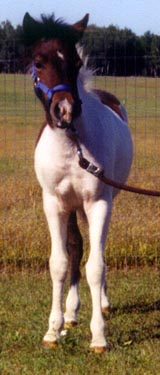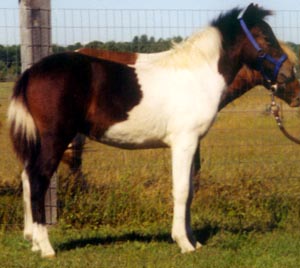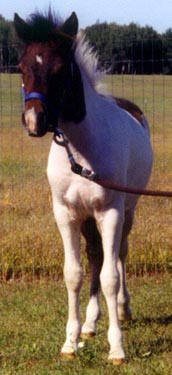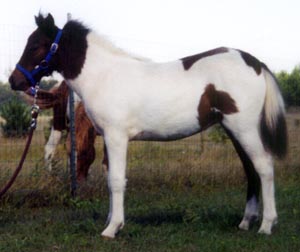 Photos taken August 2002!! Thistle has filled out beautifully and is now an affectionate and great looking filly.
---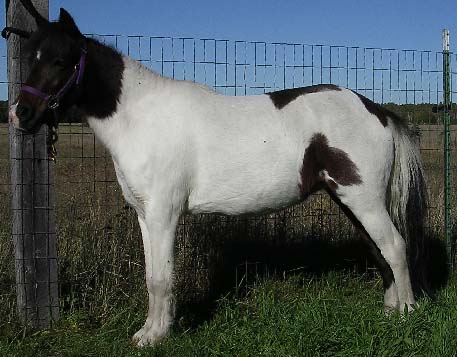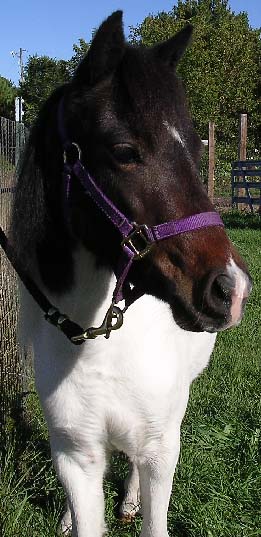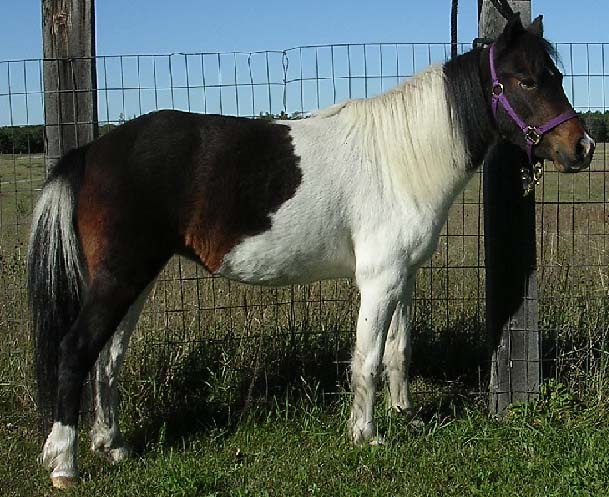 Thistle, September 2004, a very sweet little mare!
---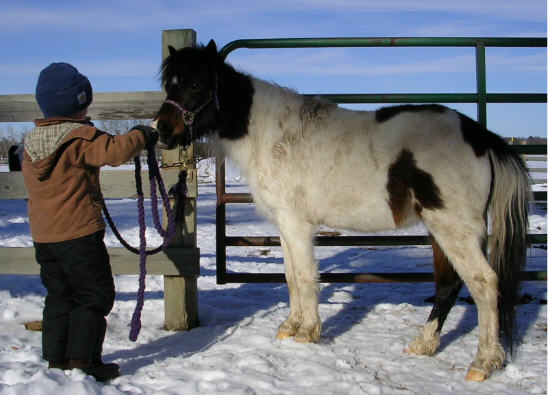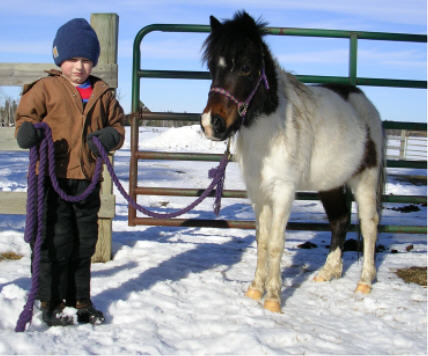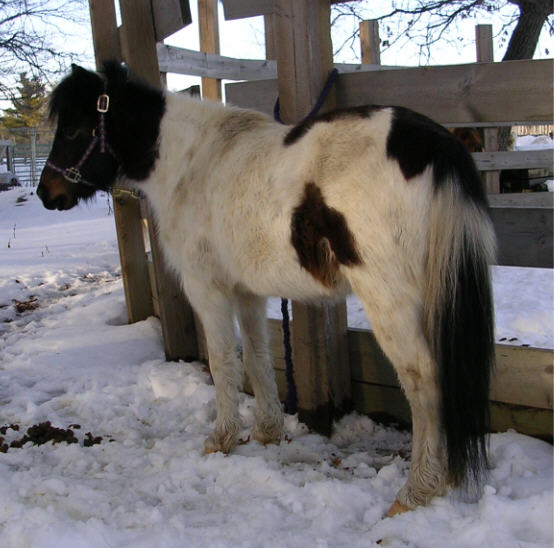 Pictures taken January 2005. She's a bit dirty due to the snow, but you can see that she's a great pony with kids.
---
Thistle-July 2005