Rosvold Farms
Presents
Rosewall Shay
(Impulse Control)
Born: June 6, 2005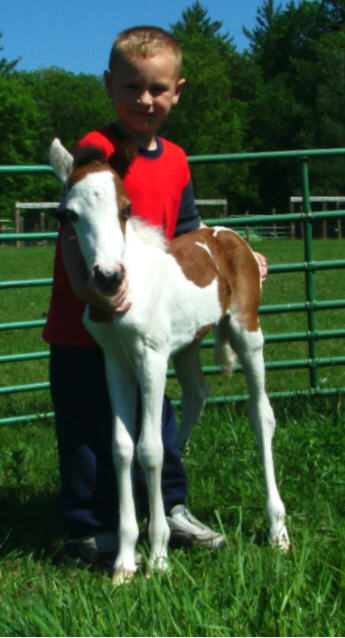 Shawnee's first foal is very exciting! She is very wildly marked, thanks to the splashed white gene, and her sire Cosmos, added his beautiful bay color to the package. This little sweetie has great potential to be an all-around children's pony!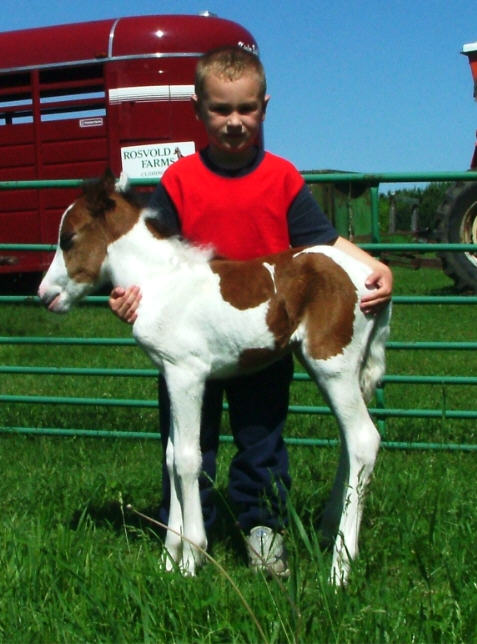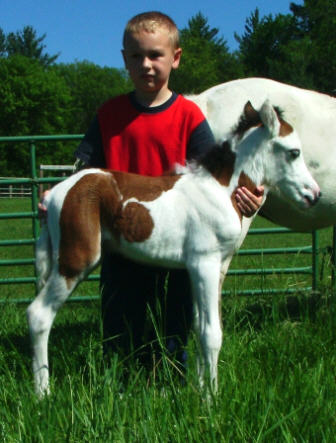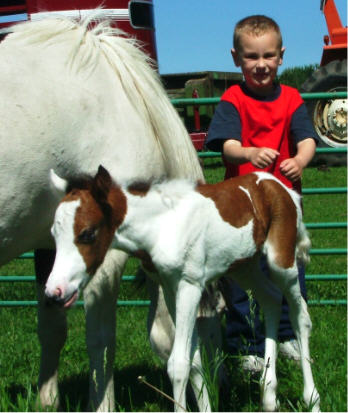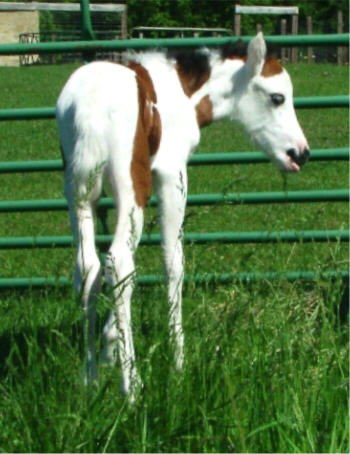 First day photos!

---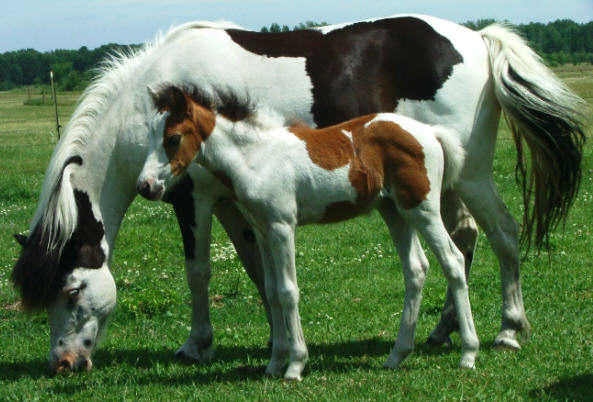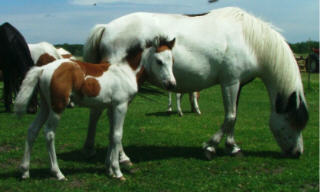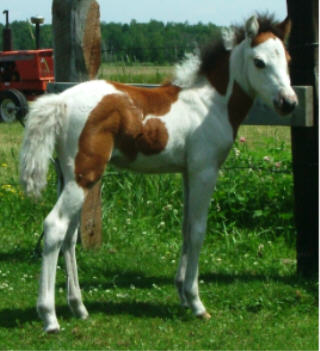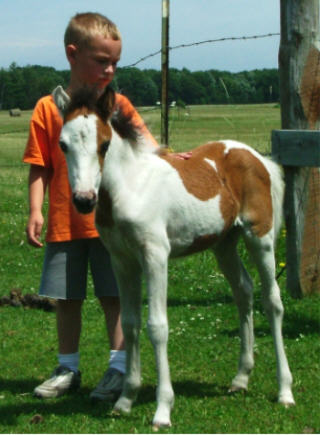 Shay is very sweet. She is a people pony deluxe! She seeks out attention and has a total lap dog personality. We took Shay to a small show and she placed first in her class! Pictures taken in July.
---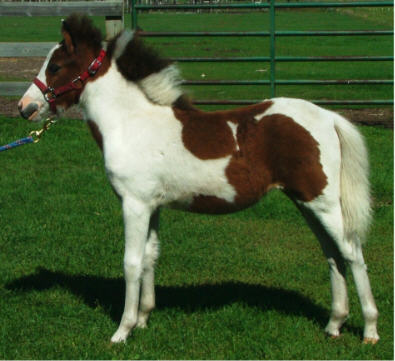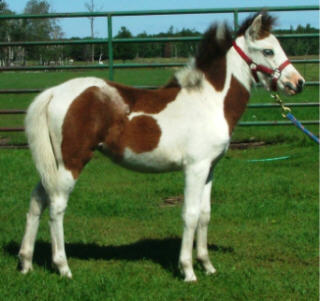 These pictures of Shay were taken in September 2005, you can see that she is already putting on a thicker coat for winter!
---
Shay now lives in Michigan where she is owned by Painted Fox Ponies and is showing under the name Impulse Control. She had a wonderful show season in 2007 and we are very proud of her!
First Year Showing- Impulse Control
*Reserve World Champion Hunt Type Pony Mare Halter
*Reserve World Champion Pony Trail In Hand, All Types
*Reserve World Champion Pony Ideal Driving, Stock/Hunter Types
*Reserve World Champion Pony Pleasure Driving, Stock/Hunter Types
*3rd Overall Pony Disciplined Rail Driving, Stock/Hunter Types
*6th Overall AM Halter, Pony (Connie Fox)